About Us
Meet Amy & Stella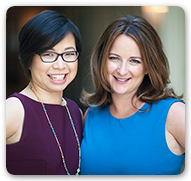 Meet Amy & Stella,
Co-Founders of Little Passports
Our Story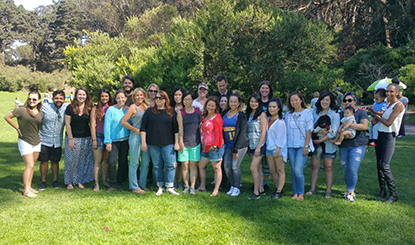 The Little Passports Team!
We're two moms (and best friends) who have a shared vision: inspiring children to learn about the world. That's why, in 2009, we launched Little Passports.
Growing up, we were both exposed to different cultures, whether it was moving between the US and England, or growing up in a Chinese-American household. Those personal experiences taught us how important it is for children to learn about geography and the world around us. Now that we have children, it's important to us to provide those opportunities to learn while inspiring the imagination.
At Little Passports, our subscriptions create those opportunities, and certainly spark the imagination! Our products deliver discovery and adventure to children of all ages, and we've also built a wonderful community of parents, grandparents and educators that share our vision. All together, we have built a business that we are incredibly proud of.
We hope that you'll try our products and enjoy the monthly adventures with your kids. We're passionate about our company and its mission and would love to hear any feedback and suggestions you may have for us. Please email to: feedback@littlepassports.com
Thanks so much for your support!
Amy Norman & Stella Ma
Co-Founders & Co-CEOs

Check out our milestones!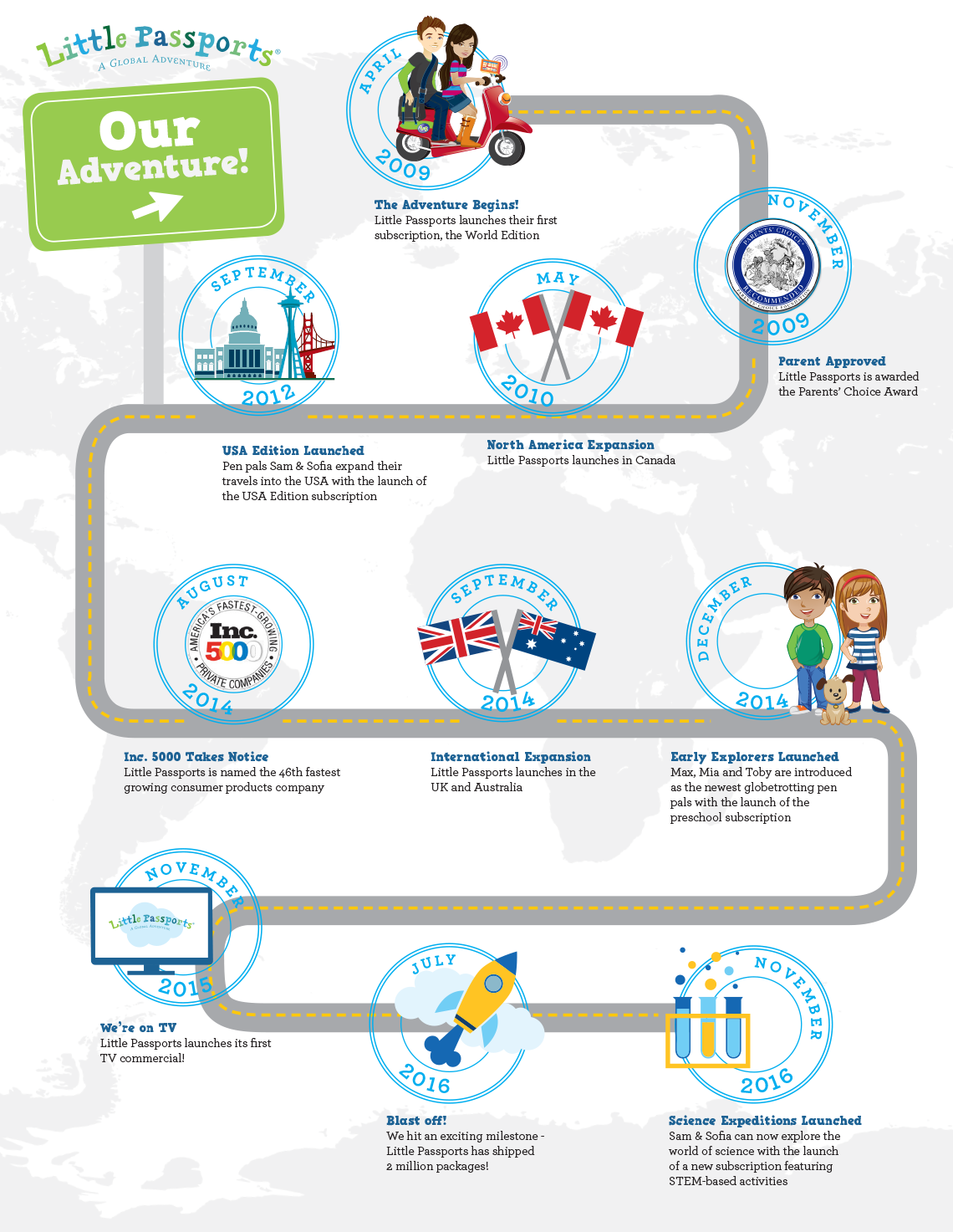 The Adventure Begins!
Little Passports launches their first subscription, the World Edition
Parent Approved
Little Passports is awarded the Parents' Choice Award
North America Expansion
Little Passports launches in Canada
USA Edition Launched
Pen pals Sam & Sofia expand their travels with the launch of the USA Edition subscription
New York Times Features Little Passports
Co-Founder Amy Norman found success in Facebook advertising, tripling the customer base within six months
Inc. 5000 Takes Notice
Little Passports is named the 48th fastest growing consumer products company in the US
International Expansion
Little Passports launches in the UK and Australia
Early Explorers Launched
Max, Mia and Toby are introduced as the newest globetrotting pen pals with the launch of the preschool subscription
Explosive Growth
As the business continues to grow, so does the team! Little Passports moves into a new office located in the heart of San Francisco to accomodate the growing team
Blast Off!
Little Passports ships its millionth package